Proud to Represent Aurigny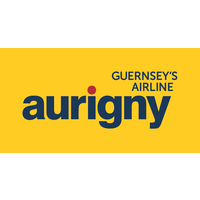 Services provided in Gatwick include:
Ticketing - Bookings & amending your existing ticket
Baggage - Excess baggage, special requirements
Bookings - Late booking sevices and onward travel
Customer Service - Airline representative
Established 50 years ago, Aurigny have had the privilege of serving millions of passengers over this time, and currently operate more than 15,000 flights a year, to 14 destinations.
Aurigny is owned by the States of Guernsey and their network includes services to Guernsey, Alderney, and destinations across the UK and in Europe.
Skybreak are proud to represent Aurigny at Gatwick Airport from where theu operate 3 to 4 flights a day to Guernsey.
Aurigny also operates flights from the following airports based in the UK:
Manchester
Leeds Bradford
Birmingham
East midlands
Norwich (seasonal)
Stansted
Bristol
Southampton
Exeter