Proud to Represent Norwegian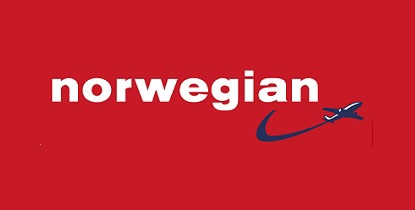 Services provided in Gatwick include:
Ticketing - Bookings & amending your existing ticket
Baggage - Excess baggage, special requirements
Bookings - Late booking sevices and onward travel
Customer Service - Airline representative
Norwegian is the fifth largest low-cost carrier in the world with around 11,000 dedicated colleagues. Our customers can choose from around 500 routes to more than 150 destinations in Europe, North Africa, the Middle East, Asia, the Caribbean, South America, the US and Canada.
We were founded in 1993, but only began operating as a low-cost carrier with bigger Boeing 737 aircraft in 2002. Today, we are one of the world's fastest growing airlines. We are constantly introducing brand new aircraft to our fleet, as well as launching new routes and establishing new bases in Europe, Asia, the US and South America. 
Today, we have around 170 aircraft and boast one of the world's youngest and greenest fleets with an average age of just 3.8 years.
We also have more than 200 aircraft on order, which means that in the coming years, we will take delivery of brand new Boeing 787 Dreamliners, Boeing 737 MAX 8 and Airbus 321 Long Range aircraft.