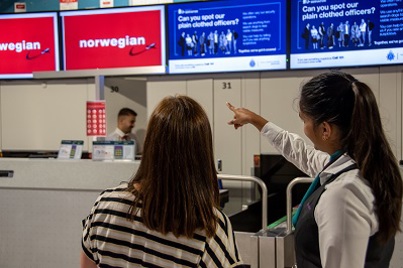 Services provided for Airports include:
Customer Service Centre
Missed Passenger Assistance
Airport Disruption Assistance
Promotion of Airport Services and Facilities
Working alongside UK airports we provide services to enhance the passenger experience at the airport.
Our uniformed staff provide a professional service to both the passengers and airlines and tour operators, operating out of these airports. As many of our staff are multilingual we are able to offer a high standard of customer care for all passengers based in the UK and overseas.
Skybreak are proud to provide airport representation services at Gatwick Airport and Cardiff Airport.