Skybreak Elevates Airport Customer Experience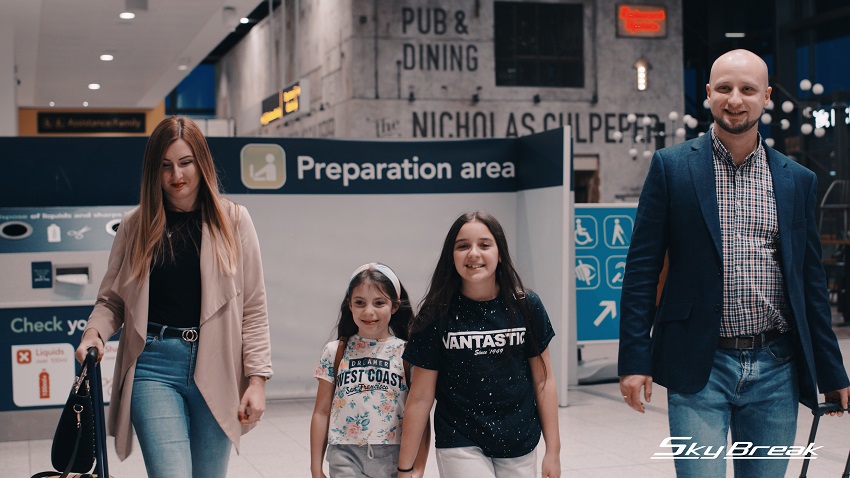 Skybreak service agents use face-to-face video and text chat to help distressed travellers
Vee24, the leader in intelligent, conversational, multi-experience solutions, announced today that Skybreak is using the Vee24 platform to provide personalised online service to airport customers via video and text chat. Skybreak, an independent airport representation company, has assisted more than 500,000 passengers who missed flights, quickly providing a range of alternative options to get travel plans back on track. In addition to their in-airport service centres in the UK, Skybreak has launched personalised virtual customer service using face-to-face video chat or one-to-one text chat to help distressed airport customers connect quickly with a service agent and receive immediate help resolving their travel issues.
"Vee24 is excited to help Skybreak improve the airport travel experience by expanding the reach of its service agents via quick-access video and easy-to-use text chat," said Priya Iyer, CEO of Vee24. "The Vee24 platform is incredibly flexible, highly functional, and is a great fit for a virtual service like Skybreak, which needs to make a frictionless connection with its customers so they can deliver help fast."
Skybreak is there for customers who have missed a flight, or had one cancelled, as well as those who are missing luggage or other property. Skilled Skybreak agents reassure and deescalate tense situations with travellers who have hit an unexpected snag in their plans. As well as Skybreak's onsite airport service centres, the company has now expanded its reach by launching a virtual service that travellers can access via mobile phone without any cumbersome downloads. They can immediately connect with a Skybreak agent via face-to-face video chat for fast, competent assistance, or quickly text chat with an agent for on-the-spot resolution of an unexpected travel problem.
"For more than two decades, Skybreak has been supporting airport travellers with friendly, efficient service at onsite information centres. Now, with the Vee24 platform, travellers can instantly connect face-to-face via mobile phone with one of our highly trained agents who can look them in the eye and reassure them that they'll soon be back on track," said Lecia Taylor, Aviation & Airport Service Director, Skybreak. "Whether airport customers reach out via text chat or video, Vee24's proven platform allows us to deliver a better customer experience. The solution is easily scalable, which is a crucial requirement as we are already seeing significant interest in our virtual service."