Don't Miss Your Flight at Christmas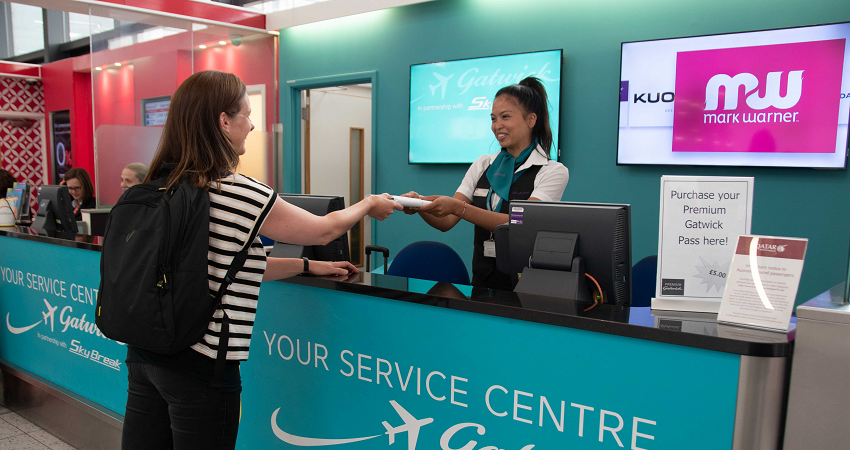 Make sure you do not miss your flight at Christmas
With 70 million people expected to fly over the festive period, Skybreak, the passenger travel recovery specialists at Gatwick Airport, has produced a seasonal set of tips to help with Christmas travel through an airport. As experts in solving travel issues such as missed flights, Skybreak has used its 25 years of experience to give solutions to some of most likely pitfalls.
Problem: Mis-read and mis-spelt documents
Solution: On receipt of your documents check the name, spelling and flight details are correct. It is also always worth double checking from which airport you are flying.
Problem: Flight schedule changes
Solution: Check your latest paperwork for any changes. Remember the times on the ticket will be written using the 24 hr clock.
Problem: Traffic delays caused by road accidents and road works or engineering works on railways
Solution: Check with the RAC and AA for any delays, accidents or Network Rail for engineering works that may affect your route and if need be find an alternative route.
Problem: Denied permission to travel due to incorrect passport or expired passports.
Solution: Review your passport in advance to ensure it still has six months to run after your return to the UK. Also remember to pack your passport in your hand luggage.
Problem: Essential medication needed urgently but packed in the hold luggage which has been checked –in
Solution: If your bags do not join you on the aircraft you run the risk of missing your flight. Make sure any prescribed medication is packed in your hand luggage just in case you need it before the flight departs.  Most airports have a chemist but they may not stock your particular prescription.
Problem: Too late to check-in
Solution: Add more time – Airports are big and somewhere you might not be familiar with. Never underestimate your timings, make sure you have left plenty of time to get from the airport car park, (which may require a transfer service) to the terminal, and into the correct check-in zone. Remember there may be a queue at check-in. make sure you know which terminal as some airport have more than one and airlines can also fly out of more than one terminal.
Problem: Not allowing enough time to get to the departure gate once checked-in
Solution:  Airlines are requiring their passengers to arrive at the gate for their flights earlier than in the past. Plan on getting to the gate at least 30 minutes before your flight departs and remember some gates can be as much as 25 minutes away from the main retail area. If you're late they won't wait.
Problem: Flights not connecting
Solution: Connecting flights are the most difficult to negotiate. If there is no nonstop flight, then build extra time into your itinerary for the connection. Don't take the connecting flight that gives you just 45 minutes to change planes at a busy airport; instead, ask for a 2 to 4 hour layover to make the connection. You may not be able to do this online, instead call your travel agent or the airline directly. Please remember if you have bought two separate flights your connection is never guaranteed.
If you do miss your flight, Skybreak has desks in both the North and South terminals at Gatwick, staffed by some of the most highly trained travel experts in the industry and ready to help get your travel plans back on track.
Skybreak is an independent airport representation company which in the last two and a half decades has assisted over 500,000 passengers who missed flights, providing a range of alternative travel options to get people's travel plans back on track. As well as managing Your Service Centre at Gatwick, Skybreak looks after the airport passenger service requirements of a cross section of organisations ranging from destination specialists and niche market travel companies, to worldwide tour operators and airlines.