What we can do for tour operators
Documentation Issue
Ancillary Collections
Airport Representation
Flight Seat Distribution
Representing tour operators was one of the first services we introduced, handing out tickets on departure to last minute bookings. We are proud to say that some of our tour operators have been with us since those early days.
Since then, we have continually evolved our services to ensure we meet the needs of our tour operators and their passengers. 
Skybreak are proud to represent tour operators such as Mark Warner, CV Villas and Simpson.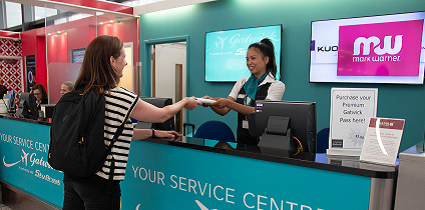 Looking for someone to represent you? Contact our Commercial Team