Operational Update
Departing the UK
Make sure that you meet your destinations entry requirements before you travel.
The entry requirements vary by country including the types of test accepted, how long before travel you should have carried these out and the requirements to complete a passenger locator form (or equivalent).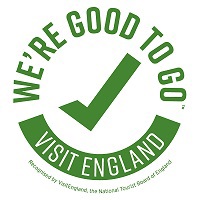 Arriving into the UK
What you must do when you arrive from abroad depends on where you have been in the 10 days before you arrive. The rules also vary based on your vaccination status.
We advise all passengers to refer to the UK government website for the most up-to-date requirements.
Gatwick Airport
We are currently open in both Gatwick's North and South Terminals. Skybreak opening hours are:

Daily 0600 - 2200

To check which terminal your flight is departing from please click on the link below

Please note it may be necessary to make short notice changes to the above hours if our operational requirements change.

If you have booked a flight through Skybreak and have a query relating to your booking you can contact our customer service team by phone or by email.

Email: customerservices@skybreak.com

Tel: 01293 555700

If you have not booked through Skybreak we are strongly advise you to check the latest flight information with your airline. We have included some useful links below to help direct your enquiry:

If you have a booking with one of our partner Airline's and are looking for information regarding changes or cancellations:


TAP

;