Coronavirus (COVID-19) Information
As we find ourselves in an ever changing situation as a result of Covid-19, we would like to reassure our customers that we are continuing to monitor the crisis and follow the latest guidance from the UK government to prioritise the health and safety of our both employees and customers.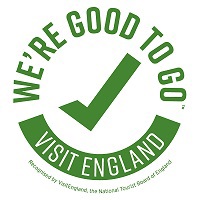 Our Gatwick Operation is supporting the airport with the new safety measures for travelling through the airport which are:
Wear a face covering while travelling through Gatwick
Maintain social distancing
Wash your hands regularly
Keep your hands clean on the go by using hand sanitiser
From Wednesday 01st July 2020 our airport operations team will be operating out of the North Terminal only. Our opening hours are;
0600 - 2200 daily
If you have booked a flight through Skybreak and have a query relating to your booking you can contact our customer service team by phone or by email.
Email: customerservices@skybreak.com
Tel: 01293 555700
If you have not booked through Skybreak we are strongly advise you to check the latest flight information with your airline. We have included some useful links below to help direct your enquiry:
If you have a question relating to Gatwick Airport and what they are doing to protect passengers:
If you have a booking with one of our partner Airline's and are looking for information regarding changes or cancellations:

TAP