Proud to Represent CV Villas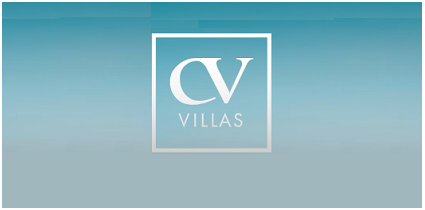 Services provided in Gatwick include:
Ticketing - Bookings & amending your existing ticket
Baggage - Excess baggage, special requirements
Bookings - Late booking sevices and onward travel
Customer Service - Airline representative
More about the services we offer for CV Villas
Over forty years ago 'Corfu Villas', now CV Villas, was a twinkle in the eye of a husband and wife team who fell in love with the beautiful north east coast of Corfu with its traditional Greek harbours, historic villages, crystal clear waters, and beachside tavernas. Discovering and sharing villa `finds' with friends soon grew into a small and highly personal business offering exceptional holiday houses in unrivalled settings. Villas were photographed and presented in hand-finished brochures, sent out with a note asking for them to be returned! These days, the Greek Islands remain our flagship destination, most notably Corfu, but a selection of our villas now appear in a beautifully designed brochure or on our informative and friendly website.
Having celebrated our 40th anniversary in 2012, award-winning CV Villas continues to be proud of our exceptional portfolio of hand-picked villas in the most sought-after locations worldwide.