Proud to Represent Ukraine International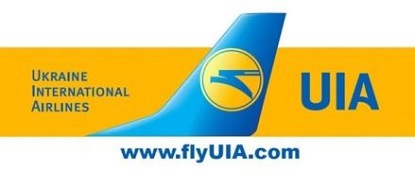 Services provided in Gatwick include:
Ticketing - Bookings & amending your existing ticket
Baggage - Excess baggage, special requirements
Bookings - Late booking sevices and onward travel
Customer Service - Airline representative
Back in 1992, Ukraine International was co-founded as an international carrier of independent Ukraine by the Ukrainian State Association of Civil Aviation and GPA (thereafter AerCap B.V.), the world's largest aircraft lessor.
UIA is a low-fare network carrier. Its core businesses are passenger and cargo transportation.
Based at Kyiv Boryspil International Airport (KBP), Ukraine International offers a vast selection of point-to-point and transit travel opportunities. The airline connects Ukraine with 38 countries in Europe, Asia, America, Africa, and the Middle East. The carrier operates 1100 international and domestic flights weekly and provides connections with partner airlines' services to over 3000 destinations worldwide.
Skybreak are proud to represent Ukraine International from Gatwick Airport - the only UK airport UIA fly from. They fly 3 times a week from Gatwick to Kyiv.
Other airlines we respresent at Gatwick
Looking for someone to represent you? Send an enquiry below