Apprenticeships are part of Skybreak's sustainable recovery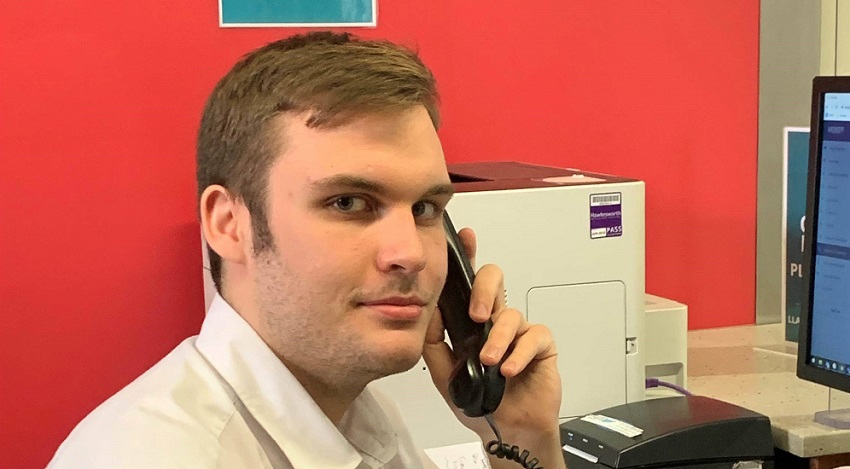 Skybreak Appoints full-time apprentice as it prepares for the business emergence from lockdown
Skybreak, the UK's leading airport representation and travel recovery company, has appointed Ryan Skinner as a full-time apprentice as it prepares for the business' emergence from lockdown and positively plans for the return of international travel.
Lecia Taylor, Aviation & Airport Services Director at Skybreak explains: "We are delighted to welcome Ryan to the team and have no doubt that he will be a worthy asset, supporting us in taking the business forward. As we welcome airlines back to the UK, we see apprentices very much a part of how we can adapt to the changing
nature of the travel sector. There's no denying that the last twelve months have been tough for everyone in our sector, but we see signs that the travel industry is bouncing back and we are poised and ready."
Ryan Skinner, 18, joins as an Apprentice Customer Service and Sales Agent to handle customer enquiries by email, telephones, live chat and social media; prioritising passengers who either have tight check-in deadlines or may require extra assistance (for example passengers with reduced mobility, hidden disabilities etc.). In this role Ryan will be part of the Customer Service Team which handles lost property enquiries, actions new reservations or makes changes to existing reservations and answers general enquiries regarding onward transport, hotels and
airport facilities.
Ryan is currently studying at Ifield Community College for a BTech in Business, following on from his AS Level Maths and A Level Accounting. Skybreak is an independent airport representation company which in the last two
and a half decades has assisted over 500,000 passengers who missed flights, providing a range of alternative travel options to get people's travel plans back on track. As well as managing Your Service Centre at Gatwick, Skybreak looks after the airport passenger service requirements of a cross section of organisations ranging from destination specialists and niche market travel companies, to worldwide tour operators and airlines.